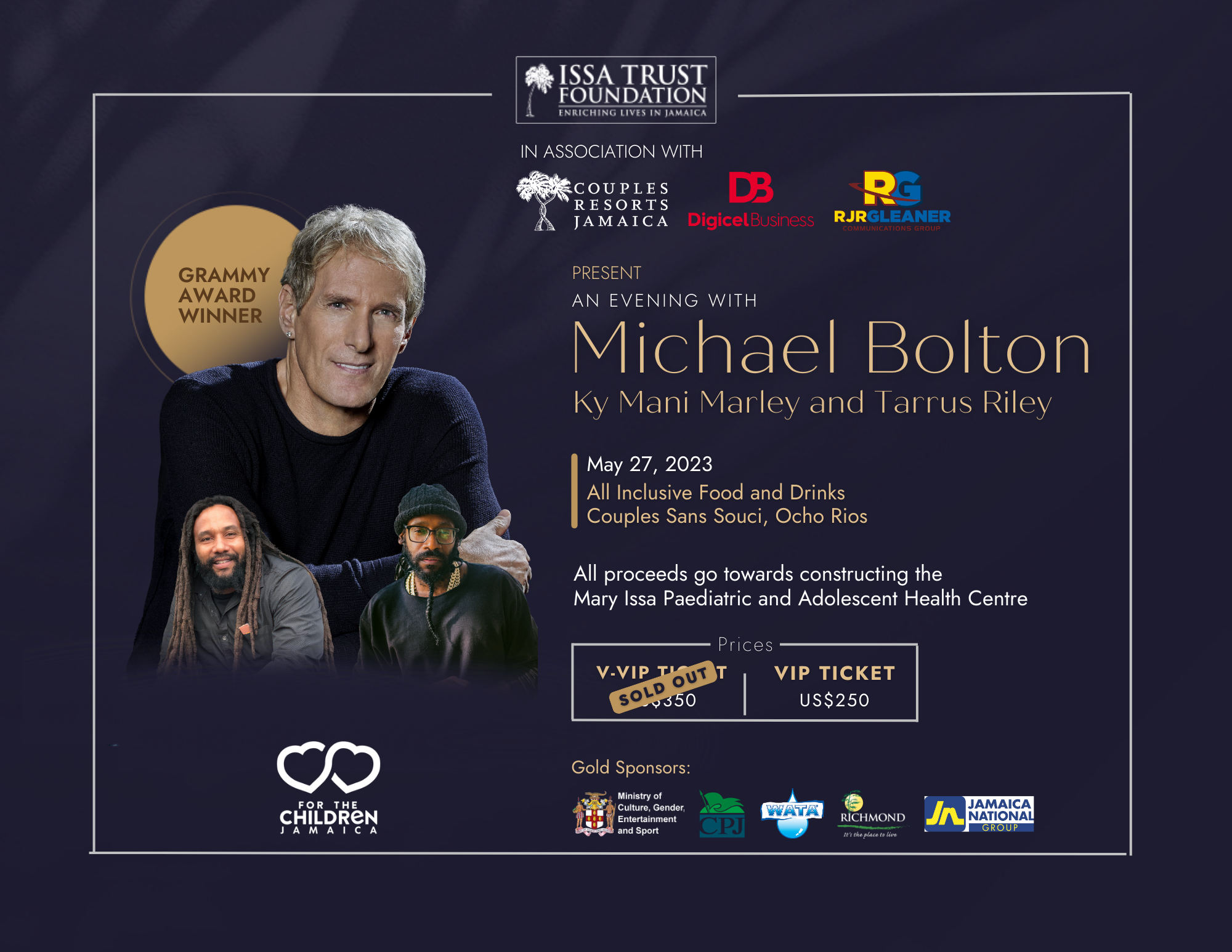 Please join us at Couples Sans Souci on May 27 for the Issa Trust Foundation's "For The Children" concert charity event to raise funds for the construction of the Mary Issa Pediatric & Adolescent Health Centre in St. Ann, Jamaica.
V-VIP: SOLD OUT | VIP: US$250
PURCHASE ONLINE
Tickets Available Here!
PURCHASE AT TICKET OUTLETS
Outlets Open Monday May 1, 2023
Couples Sans Souci, Ocho Rios
Couples Tower Isle, Ocho Rios
Couples Head Quarters, MoBay
Fontana Pharmacy
– Ocho Rios, MoBay, Mandeville,
– Kingston (Barbican | Waterloo Square)
Bridget Sandals, Kingston
CPJ Market, Drax Hall
The Country Store, Richmond
Usain Bolt's Tracks & Records Kingston
Usain Bolt's Tracks & Records MoBay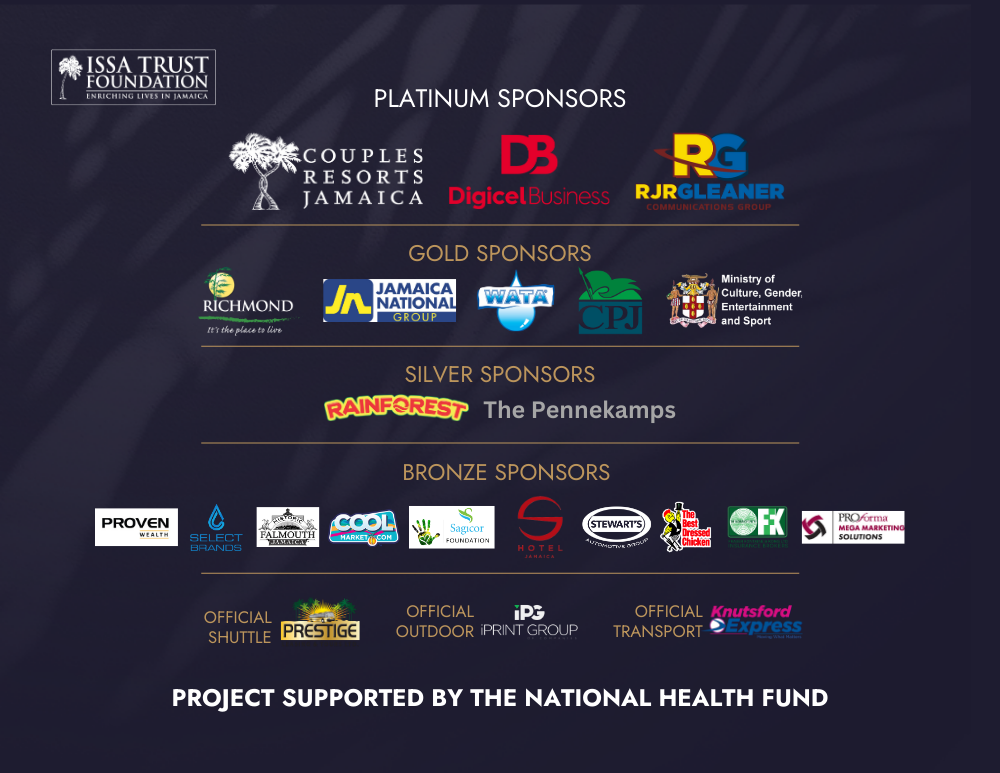 OUR SPONSORS
The Issa Trust Foundation would like to acknowledge all of our wonderful sponsors and donors who have agreed to partner with us for @MichaelBoltonConcertJa.

Thank you so much for your committment and for your invaluable support to the fundraising concert.
Who We Are
The Issa Trust Foundation was established in 2005 by Couples Resorts as a nonprofit organization. The mission of the Foundation is to provide a system of prevention, health promotion and education, community health improvement and other services to promote well-being and development for the people of Jamaica. The Foundation strives to provide an environment conducive to the educational needs of children in collaboration with other community resources. Together, through educational and professional programs, we will work with, and advocate for families to provide a safe, nurturing and permanent home for children.
Learn More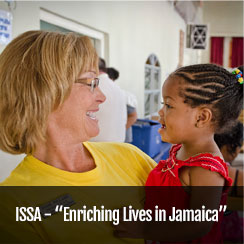 Medical Initiatives
Since October of 2005, we have conducted annual pediatric medical initiatives to Negril and Ocho Rios Jamaica, and treated thousands of children. Access to health care is fundamental to our quality of life and, it is essential in the daily struggle for survival. Yet, three billion people live without basic health care services. Our goal is not only to give free medical care to children, but to also mentor with local health care providers, so that they can continue to practice in their home countries where their skills are most urgently needed. All of us have a role to play in improving global health by educating ourselves and others about the vast unmet needs, volunteering our time and expertise as health care providers and supporting those who work to make a difference in the lives of others. 
Learn More
Goals and Objectives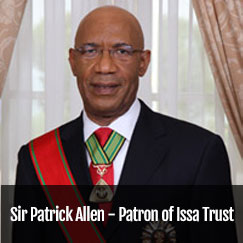 The Issa Trust Foundation remains dedicated to the belief that children are our most valuable natural resource. In partnership, we hold the key to their success and intend to benefit the youth of Jamaica by:
Promoting positive maternal, child, adolescent and family health values.
Enhancing quality of life by promoting prevention and management of infectious and chronic disease.
Promoting comprehensive health improvement processes to improve consciousness in communities.
Providing a safe, nurturing and healthy environment for children and young adults.
Providing a foundation in basic skills, such as reading, writing, mathematics, science, technology and communication.
Creating environments that enhance thinking skills, such as creativity, decision-making, problem solving and reasoning.
Helping to develop personal attitudes and qualities, such as integrity, responsibility and self-motivation.
The Issa Trust Foundation is excited to be able to help make an impact on the youth of Jamaica in many positive ways. We help keep them in school, make learning a positive experience, and promote the overall growth process. We emphasize maximizing positive potential, drug education & prevention, improved reading and writing skills, and social responsibility. We strive to provide excellent clinical care to infants, children, adolescents and adults across the full continuum of care, in a family centered, service driven environment.