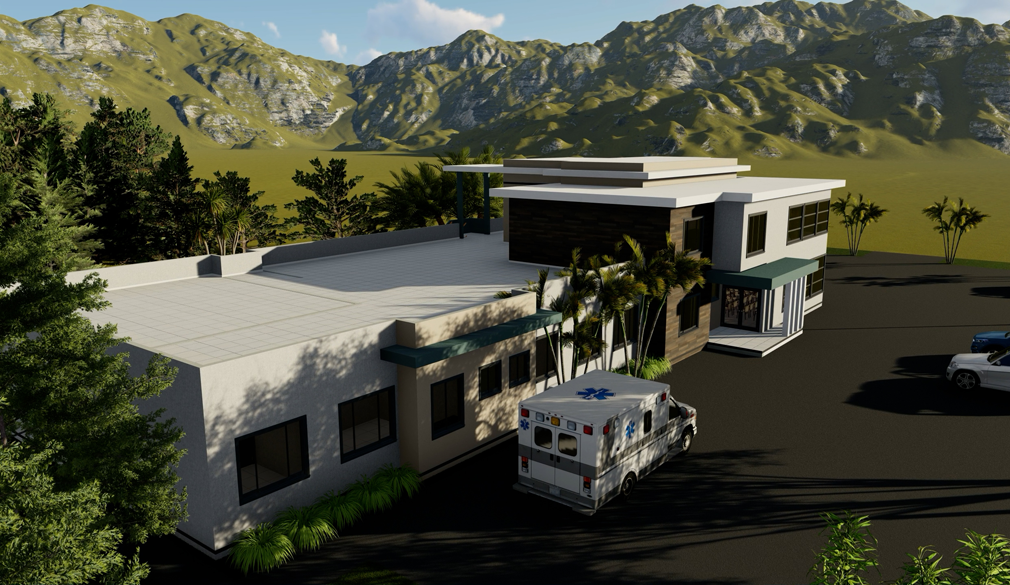 Our next large project is to construct and operate a new pediatric and adolescent health facility, the Mary Issa Pediatric and Adolescent Health Center, in the Ocho Rios area of Jamaica – the first of its kind in this region. The health center is named after Paul Issa's grandmother, Mary Brimo Issa, who, in the late 19th century, came to Jamaica with her family from Damascus, Syria. In 1900 she met and married his grandfather, Elias Abraham Issa, another immigrant, from Bethlehem, in Palestine. Mary Brimo Issa devoted to children her whole life and took care of many children apart from her own – fostering them, seeing that they had medical care, seeing to their education.
The 9,000 square foot health center will fill a critical healthcare gap in the St. Mary and St. Ann by providing primary care for children and adolescents in an atmosphere that engages both patients and families that address physical, mental, and social support needs. In addition to offering preventative and curative pediatric care and adolescent services, the Centre plans to operate specialty clinics such as cardiology, nephrology, mental health support, oncology, as well as providing free vision screening and glasses if needed and hearing tests. The Centre will also serve children and adolescents from other regions on the island, as well as offer rotation programs for U.S. doctors to partner with local Jamaican doctors.
Jamaica has one of the highest rates of adolescent pregnancies in the English-speaking Caribbean. Mental health represents an outstanding challenge! The Global School Health Survey showed that one out of every four students had considered suicide. Jamaica lags international standards with respect to its capacity to deliver mental health services to its population.