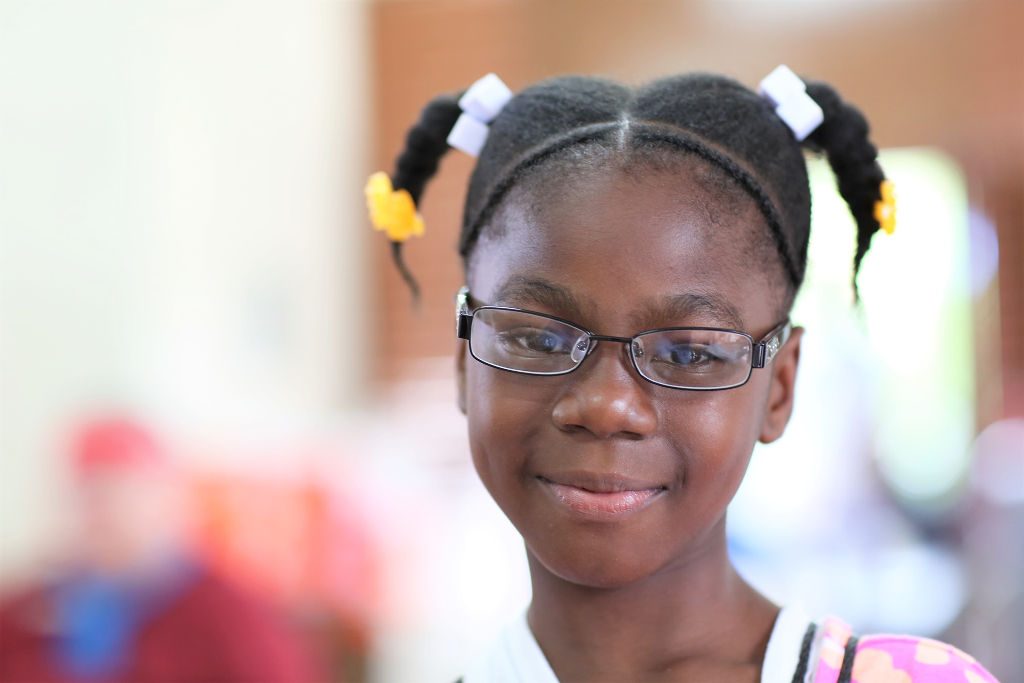 A successful Vision Mission at Retreat Primary and Junior High, Oracabessa Primary School and Couples Resorts. An outstanding and compassionate team from Michigan Lions, Ambassadors, I Believe Initiative, Her Excellency Lady Allen, and volunteers impacted many lives the week of November 6th. In 4 days the team provided 1,511 eye exams, and dispensed 259 glasses at no cost. We were thankful for the partnerships to help the children succeed and do their very best.
The mission team consists of Optometrists, a Medical Doctor, a licensed Optician and five volunteer technicians that assist in examining the child's eyes and in fitting the glasses.
The eye exams test the health of the child's eyes and whether they need glasses to improve their vision.
All the glasses provided are previously used glasses that have been collected, sorted, cleaned, measured and shipped from the United States to Jamaica. Lions uses a computer program to search for the best glasses that they have in their supply, closest to the child's prescription needs.
Lions Clubs International, is the largest service organization in the world with 1.4 million men and women members from 210 countries. There are hundreds more Lions members in Michigan, working weekly on collecting used glasses, sorting, cleaning, measuring, and entering them in a computer database and packaging for shipping. All the workers are volunteers and the glasses are provided free of charge.
We thank the schools for allowing their child to be a part of our Lions Clubs International/Issa Trust Foundation vision care mission.
Dr. Gary Anderson, Lions Club International – Past International Director
Diane Pollard, President & CEO Issa Trust Foundation