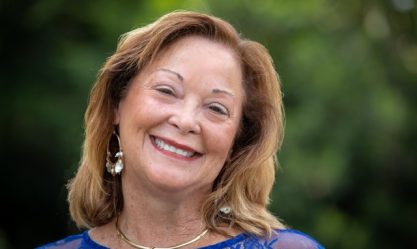 Diane Pollard worked in the earliest planning stages in 2004, and with children in Jamaica since 1997. Her responsibilities with Issa include program planning and implementation, volunteer recruitment and oversight, outreach to supporters and current and potential partners, evaluation, budgeting, advocacy and meetings with policymakers, and strategic planning. Diane makes at minimum 4 trips per year to Jamaica to ensure policies and project goals are being followed. She brings with her over 30 years of experience, beginning in the 1970's in the legal area working for the Attorney General's Office in Criminal and Special Prosecutions. Her broad experience of directing, overseeing, delegating, and managing various corporate entities has helped her gain success in the non-profit arena. Prior to her work with Issa, Diane has worked in both the private and nonprofit sectors for two decades, working for the Principal Financial Group as an IT Performance Training Assistant, Retail IS Market-Information Systems Technology Analyst, Systems Support Specialist, and Staffing Specialist; with Principal Residential Mortgage as a Vendor Manager; and with the United Way of Central Iowa as a Loan Executive.

She has spent the last 20 plus years focusing her attention internationally helping children in need. Diane has raised over 10 million dollars in her efforts both locally and internationally. She is currently a member of the Iowa Lion's Club, member of the Consulate General of Jamaica/New York Medical & Healthcare Council, United Way of Central Iowa's Emerging Leaders Initiative. October 2017, Diane received the Badge of Honor for Meritorious Service by Jamaica's Governor-General Sir Patrick Allen, King's House. Certificate of Recognition by the State of Iowa for outstanding commitment to philanthropy and public service, with honors from State Representative Kevin McCarthy with a State of Iowa Recognition for improving the health conditions in Jamaica through the Issa Trust Foundation.

Many years ago while on vacation in Jamaica there was a car accident, and so the bus took a detour. During a stop there was four-year-old boy standing in his underwear. He was curious and came up to the van and stood close to Diane's window and stared at her. He had the biggest smile she had ever seen. "It was a moment that I cannot explain." The smile on her face was overshadowed by the tears in his eyes. She placed her hand on the window and he placed his small little hand near hers. "It was like a sign, a moment, and a turning point in my life. I was forever changed. At that point she knew she wanted to do something for the underprivileged children of Jamaica even though she did not have a lot of money to contribute herself.

Diane is married, has two married sons and four grandchildren.

Dr. Brophy is a Pediatric Nephrologist, and, as such, deals with infants and children that suffer from a variety of renal diseases. Dr. Brophy is a member of a variety of National medical organizations. He has also been active with the National Kidney Foundation (NKF), NKF Camps for kids, Polycystic Kidney Foundation and Cystinosis Foundations. He is also a participant in the Acute Dialysis Quality Initiative (www.ADQI.net) and the Acute Kidney Injury Network. He has been a member, Co-Chair and Chair of the Society for Pediatric research- Pediatric Nephrology section program committee.
Training:
BSc Biochemistry- 1988 University of Regina (Canada)
BA (Hons) Physiological Psychology -1992 University of Saskatchewan (Canada)
MD (Distinction)- 1994 University of Saskatchewan (Canada)
Pediatric Residency- 1994-1998 – University of Manitoba (Canada)
Chief resident- 1997-1998 -University of Manitoba (Canada)
Pediatric Nephrology Fellowship (Clinical and Basic Science) 1998-2001 University of Michigan
Lecturer- 2001-2002 University of Michigan
Assistant professor Pediatrics and communicable diseases 2001-2007 University of Michigan
Associate Professor and Division Director Pediatric Nephrology, Dialysis & Transplantation 2007- present University of Iowa
Interdisciplinary program in informatics 2010- present University of Iowa
Department of surgery 2011- present University of Iowa
Co-director- child health core of the Iowa Center for clinical and translational research 2011-present
Clinical Interests:
Perinatal and Developmental nephrology (consultation)
Acute Kidney Injury and intensive care nephrology
Dialysis (Peritoneal, Hemodialysis and continuous therapies)
Therapeutic Plasma Exchange and Hepatic Replacement therapies
Polycystic Kidney Disease
Glomerulonephritis and Lupus
Atypical Hemolytic Uremic Syndrome, Membranoproliferative Glomerulonephritis
Chronic Kidney Disease
Nephrotic Syndrome
Hypertension
Transplantation
Rare renal disease/genetics/prenatal renal disease
Global health and Health care deliver
Mobile and electronic Health
Social Media and healthcare applications
Associations and Education:
Dr. Brophy was recently elected to the Medical Advisory Board of ESRD 12 for a second  3 year term.
Dr. Brophy is a member of the sub-board for Pediatric Nephrology- American Board of Pediatrics.
Dr. Brophy was recently elected to council at the American Society of Pediatric Nephrology for a 4 year term.
Dr. Brophy has regularly participated as faculty in the PREP courses for general Pediatric Board Training and has been certified in adult education principles.
Dr. Brophy participates in global outreach and has worked with the Issa Trust Foundation  to help establish Pediatric renal dialysis care in Jamaica
Clinical Research:
North American Pediatric Renal Transplant Cooperative Study
Acute Kidney injury and extracorporeal treatment methods
Prospective Pediatric Continuous renal replacement therapy multicenter trial
Pediatric AKI network
SCOPE trial member
International Peritoneal Dialysis initiative- pediatrics
International HemoDialysis initiative- pediatrics
Chronic Kidney Disease in Kids National Trial
Translational/Laboratory Interests:
The Brophy laboratory focuses on the molecular genetics and functional mechanisms of normal and abnormal development of the kidneys and genitourinary (GU) tract. Translational focuses include metabolomics of acute and chronic kidney diseases and gene rescue therapy for rare renal diseases. Laboratory interests focus on transcription factors and cellular signaling involved with mesenchymal to epithelial transition and metanephrogenesis, as well as identifying genetic lesions involved with selected renal diseases. Current projects include an NIH funded grant Copy number variants in Vesicoureteral reflux. As a result of recent publications related to our work we have initiated and developed a collaborative genetics network (
www.kidneygenes.com
) in the areas of bilateral renal agenesis and progressive hydronephrosis which are conditions well known to the Pediatric Nephrology community. Potter's Syndrome Genetics study (
www.kidneygenes.com
) Congenital progressive hydronephrosis (
www.kidneygenes.com

Paul Issa was born in Kingston, Jamaica, the son of the Hon. Abe Issa, and Lorraine Shaouy Issa. He attended St. George's College, in Kingston, and, later, Hackley School in Tarrytown, New York. He studied drama at Tulane University in New Orleans and at the Neighborhood Playhouse School of the Theatre in New York. As a young man he taught drama and speech, worked in radio broadcasting, journalism and publishing, as well as directing and acting in theatrical productions.

After earning his Bachelor of Business Administration degree and his Master of Business Administration degree from the University of Miami, he began working in the family business, the House of Issa Group of companies.

He is currently Deputy Chairman of House of Issa, and its subsidiary Issa Hotels & Resorts Ltd. which owns and operates Couples Resorts.

He is Chairman of the Issa Foundation, the Edna Manley College of the Visual and performing Arts in Kingston, Jamaica, and Paul Issa Publications.

He is a director of the Independent Radio Company Ltd (Power 106 and Music 99), and a member of the Council of the Institute of Jamaica; the Spanish-Jamaican Foundation Advisory Board; the Issa Scholarship Selection Committee; the Consular Corps of Jamaica; Visual & Performing Arts Jamaica (VPAJ); the University Players; and the Issa Trust Foundation.

With a long standing love for philanthropy, theatre, literature, and art in general, he has been part of the Jamaican cultural scene since the early 1970s. He is married to Spanish painter Oriente Davila Issa and they live in Kingston with their five children.