Cheryl Dominick, RRT-NPS has been involved with the Issa Trust Foundation since 2011 and is a Respiratory Therapist who is specializes in the Neonatal-Pediatric population.  She graduated from the Community College of Philadelphia as a Respiratory Therapist and continued her education at the University of Phoenix where she graduated with a Bachelor's Degree in Business Administration.  She started her respiratory career in 2000 at The Children's Hospital of Philadelphia and continues to work there today predominately in the Pediatric Intensive Care Unit.

Dr. Sheila Campbell-Forrester was educated at the University of the West Indies where she obtained a Bachelors in Medicine and Surgery in 1975 and a Diploma in Public Health in 1978.  In 1997, she was awarded the Hubert Humphrey Fellowship and attended The Rollins School of Public Health, Department of International Health, Emory University in Atlanta. Prior to 1997, she served as Medical Officer and Senior Medical Officer of Health in the Western Region of Jamaica. After completing the Hubert Humphrey Fellowship in 1998, she returned to Jamaica and was appointed Regional Director of the Western Regional Health Authority.  In 2006, she was assigned to the Ministry of Health as Acting Chief Medical Officer and was confirmed in this position in 2007.  She officially retired on August 14, 2011 and is now an independent health systems and adolescent health consultant. Dr. Campbell -Forrester is an Adolescent Health Specialist and has served as Technical Advisor to the Pan American Health Organization, UNICEF and World Health Organizations on adolescent health issues and public health issues.  Between 1998 and 2000 she served as a member of the Technical Steering Committee on Child and Adolescent Health at the World Health Organization and pioneered the first Adolescent Health programme for St. James in 1984.  In 2008, she was a member of the panel that reviewed the 2008 World Health Report, "Primary Health Care – Now more than ever." Dr. Campbell-Forrester lectures in Adolescent Health at the University of the West Indies, Department of Community Health and Psychiatry and has presented and co-authored several papers relating to adolescent health and other public health issues.  She has also served as Chairman of the Advisory Committee for the Bachelor in Public Health Nursing at the University of Technology.  She has an interest in Public Private Partnerships in Health and believes that this is the wave of the future for strong health systems. She is a Methodist Lay Pastor and is married with two daughters. She is a member of the Society for Adolescent Medicine, the Medical Association of Jamaica, and a past Vice President for the International Adolescent Association for Health and a member of the National Bioethics Committee of Jamaica. Philosophy 'Justice, integrity, kindness, humility, team work, perseverance and discipline are qualities required for leadership and achieving results.'

Lead Advisory Team Member
Jamie Sklar BSN, MS, CCRN has been involved with the Issa Trust Foundation since 2008. Jamie served as the medical mission coordinator for the Philadelphia based multidisciplinary team in 2008, 2009 and 2010. Recently Jamie has worked to create the Issa Trust Foundation Pediatric Education Program, and serves as an Advisory Board member of the Issa Trust Foundation. Jamie graduated with a Bachelor of Science in Nursing (BSN) from the University of Pittsburgh in 2002. She started her nursing career in the Pediatric Intensive Care Unit of The Children's Hospital of Philadelphia that same year. Jamie continues to work in the Pediatric Intensive Care Unit as a Clinical Level IV. In 2008 Jamie graduated from the Philadelphia College of Osteopathic Medicine with a Masters of Science in Forensic Medicine. She is a Safekids National Car Seat Safety Technician and a certified instructor for Basic Life Support (BLS) and Advanced Trauma Care Nurse (ATCN) courses. Jamie speaks at both the hospital and regional level on traumatic injuries in children, and is a simulation instructor at The University of Pennsylvania's School of Nursing Simulation Center.

Public Relations Director
Alex Thomson has worked in the Jamaican Tourism Industry since 1984. She started her career as Public Relations Manager with SuperClubs. In 1997, Alex joined the Couples Resorts chain as Executive Assistant to the CEO & President, with special emphasis on public relations and events.

Since 2001, Alex has been the Group Public Relations Manager for Couples Resorts and has spearheaded all on-island fund-raising efforts, including the Annual Charity Golf Tournaments in Ocho Rios and Negril, which have been highly successful in raising over US$100,000. She is also responsible for all on-Island administration and planning for the Issa Trust Foundation's projects.

In recognition of her work with several charities in Jamaica, she was made a Justice of the Peace for the Parish of St. Mary in 2006.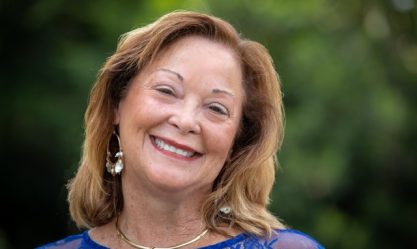 Diane Pollard worked in the earliest planning stages in 2004, and with children in Jamaica since 1997. Her responsibilities with Issa include program planning and implementation, volunteer recruitment and oversight, outreach to supporters and current and potential partners, evaluation, budgeting, advocacy and meetings with policymakers, and strategic planning. Diane makes at minimum 4 trips per year to Jamaica to ensure policies and project goals are being followed. She brings with her over 30 years of experience, beginning in the 1970's in the legal area working for the Attorney General's Office in Criminal and Special Prosecutions. Her broad experience of directing, overseeing, delegating, and managing various corporate entities has helped her gain success in the non-profit arena. Prior to her work with Issa, Diane has worked in both the private and nonprofit sectors for two decades, working for the Principal Financial Group as an IT Performance Training Assistant, Retail IS Market-Information Systems Technology Analyst, Systems Support Specialist, and Staffing Specialist; with Principal Residential Mortgage as a Vendor Manager; and with the United Way of Central Iowa as a Loan Executive.

She has spent the last 20 plus years focusing her attention internationally helping children in need. Diane has raised over 10 million dollars in her efforts both locally and internationally. She is currently a member of the Iowa Lion's Club, member of the Consulate General of Jamaica/New York Medical & Healthcare Council, United Way of Central Iowa's Emerging Leaders Initiative. October 2017, Diane received the Badge of Honor for Meritorious Service by Jamaica's Governor-General Sir Patrick Allen, King's House. Certificate of Recognition by the State of Iowa for outstanding commitment to philanthropy and public service, with honors from State Representative Kevin McCarthy with a State of Iowa Recognition for improving the health conditions in Jamaica through the Issa Trust Foundation.

Many years ago while on vacation in Jamaica there was a car accident, and so the bus took a detour. During a stop there was four-year-old boy standing in his underwear. He was curious and came up to the van and stood close to Diane's window and stared at her. He had the biggest smile she had ever seen. "It was a moment that I cannot explain." The smile on her face was overshadowed by the tears in his eyes. She placed her hand on the window and he placed his small little hand near hers. "It was like a sign, a moment, and a turning point in my life. I was forever changed. At that point she knew she wanted to do something for the underprivileged children of Jamaica even though she did not have a lot of money to contribute herself.

Diane is married, has two married sons and four grandchildren.