Monday and Tuesday we were back at Port Maria Hospital but we switched it up this week with me going to clinic and D going to the A&E.  Of all the hospitals we go to, Port Maria is by far the one with the greatest need for pediatricians and we are always busiest here but it's our favorite!!  On Monday I saw a large kerion and even made a diagnosis of Gionati-Crosti!!  I have to pause here to thank Dr Brown for hammering home this viral exanthem to Stevie and I after our last month in Jamaica!!  You're the best, Dr Brown!  In the A&E, D diagnosed several fractures and is becoming a pro at plaster casting–don't worry guys, she still refers to Ortho once the cast is on!!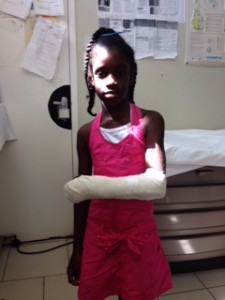 D also saw one of my patients from the week prior.  Last week I had seen a 17 year old male who was febrile, diaphoretic, complaining of pain on urination, bilateral CVA tenderness and that morning had noted blood in his urine.  His u/a showed 3+ blood and 1+ protein (unfortunately at Port Maria the dipsticks aren't able to tell you if LE or nitrites are present and there are not sterile containers for sending urine cultures).  I was confident this teenager had a UTI but I was worried that he may have had pyelonephritis or an infection caused by an STI (although he denied sexual activity repeatedly).  As his vitals were stable and he did not want either a GU exam or admission, I decided to treat him with a 7 day course of augmentin and told him he had to return in 1 week for a repeat u/a.  My plan was to obtain labs and imaging at that time if he had any blood or protein in his urine.  When D saw him on Tuesday he looked and felt great!  He'd completed his antibiotics and his repeat u/a was completely clean!!  Look at that continuity of care even in Jamaica!!!  That same day in the A&E D saw an interesting patient with a tooth abscess that had progressed to facial swelling and edema.  We spent a long time trying to decide what antibiotics we should use based on availability and how we would be able to get this child to a dentist for tooth extraction.    Ultimately, we decided on clindamycin and CTX and she was admitted in order to find a dentist who would be willing to come to the hospital.  Prior to antibiotics and admission, D started an IV and drew both labs and a blood culture — in Jamaica all lab work is performed by physicians not the nursing staff!! It's a great opportunity for D and I to work on our procedural skills!!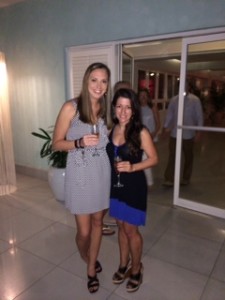 On Wednesday we were back at Anotto Bay.  It was a slow morning on the wards but things really picked up when we went to the A&E.  Within 5 minutes of being there, we were handed 3 pediatric X-rays for review!   One child had a distal tib-fib fracture that needed casting and another had a chin laceration that needed repair.  We quickly got to work seeing as many kids as we could.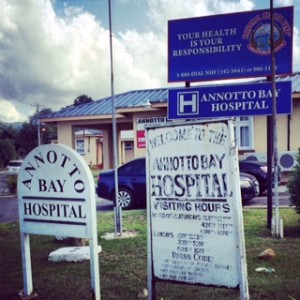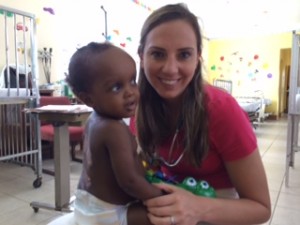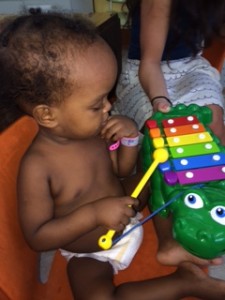 The ambulance provided our ride home that afternoon!  Our driver was great and convinced us that we had to stop for "real Jamaican food".  We stopped at one of his favorite restaurants for jerk chicken and red stripes.  Last year we were told that Jamaicans have heartier stomachs than we do so we have no one to blame but ourselves if there are negative repercussions from our eating adventures!!!  But local jerk chicken is fabulous!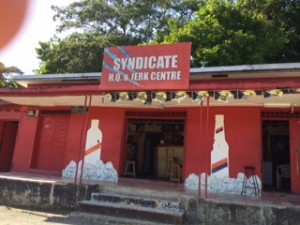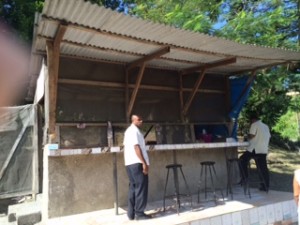 Back at the resort and the weather is gorgeous!!  We have dinner reservations at bayside tonight but are first going to enjoy a cocktail on the rooftop bar before we go!! Crazy that our friends and colleagues are dealing with snow at home while we are soaking up as much sunshine as possible here!!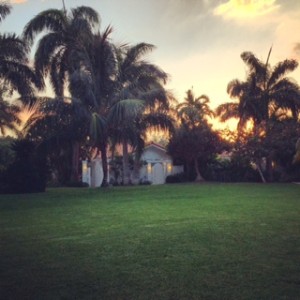 Still feeling so blessed, S&D