Wa'gwa! (We're working on our Patwa).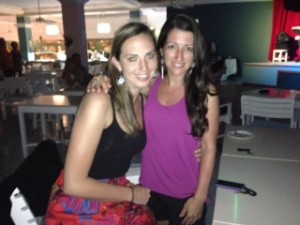 Steph and I rounded out last week at Annotto Bay hospital. On our way to the hospital we made a stop at Port Maria Hospital for a quick pit stop and I was able to run up to the pediatrics ward and check on a couple patients. There was one young girl who had right sided facial swelling in the previous post who I was worried about. Her swelling was unchanged with the antibiotics. The doctors were unable to bring in a dentist to pull the infected tooth so they were going to send her out the next day for extraction. I was just glad that the infection had not spread and become preorbital or orbital cellulitis! She was not very thrilled to see me as I had put her in the hospital, but I was just glad she didn't get worse! The other child I checked on was an 11 year old boy who had lost his mother and the teachers brought him to the emergency department for an asthma attack. He actually likely had a panic attack at school then on the the way to the emergency department attempted to jump out of the teacher's car. This case broke my heart! He needed to be admitted as he was not safe to be discharged and actually had no place to go. I was happy to hear that there is a special grieving team made up of social workers and counselors. He was able to work with them and was in a better place even a couple days later. Again he was hesitant to speak with me again but I was just relieved that he was in a safe place.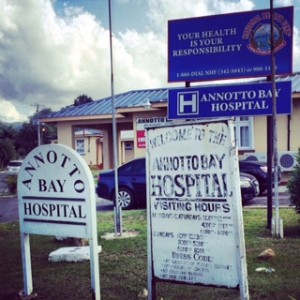 At Annotto Bay we were able to see quite a few children in the clinic primarily for follow-up of seizures and asthma. It was nice to be the ones managing seizure medications and when to stop them as this is primarily handled by specialists at home. We saw quite a few patients. We also spent some time in the emergency department where we were quickly handed multiple charts. One young girl needed casting for a left tibia/fibula fracture and another child needed sutures for a chin laceration. I was glad to have local anesthetic even though the only sutures available were much larger than what I would normally use. Always a little creative in whatever we do! The weekend was amazing and extra special as my sister and brother-in-law, Maria and Dan came to visit. We spent the time relaxing, playing beach volleyball, paddle boarding and reading. They were very happy to get out of the cold Chicago winter and we were more than happy to show them around our home! Steph attempted to learn wind surfing which would have worked well if there was more wind 🙂 On Saturday we climbed Dunn's River Waterfalls which was more challenging than expected and we each have a few scrapes to prove it. Our guide at one point wanted us to climb blindly through a vertical slope of the waterfall…needless to say we did not successfully complete that challenge. Regardless it was a great time and I would recommend it! We even shared a special Valentine's Day dinner at Eight Rivers where we were serenaded by a Jamaican acapella men's group! Can't beat that!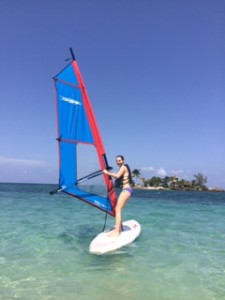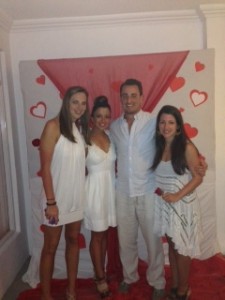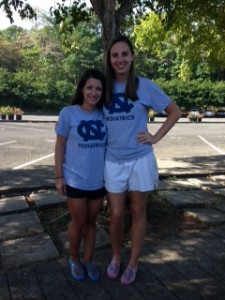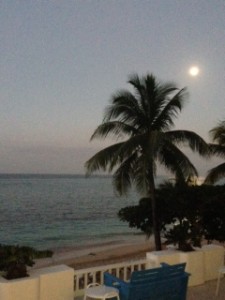 Gearing up for our last full week here in Jamaica!
With respect and love.
– S & D