Issa Trust Foundation's For the Children Concert – An Evening with Air Supply and Tessanne Chin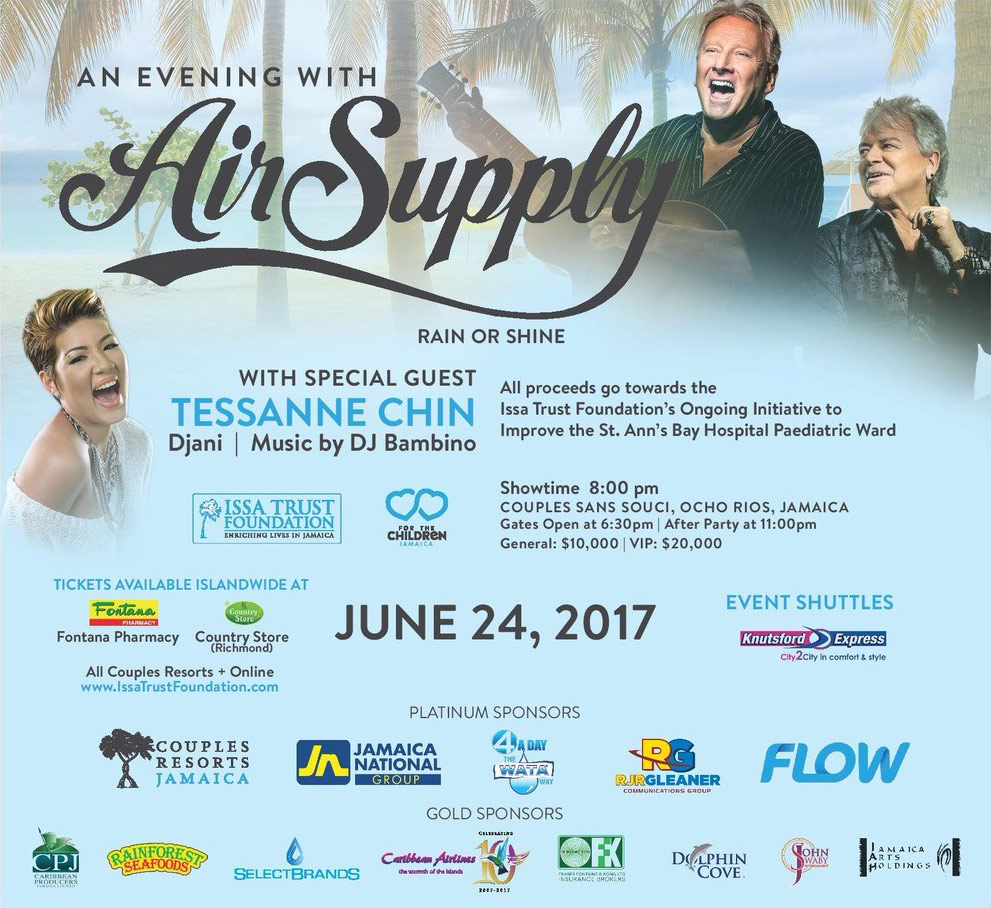 Usain Bolt on Air Supply benefit concert – For The Children Jamaica
The Isaa Trust Foundation and Usain Bolt "the fastest man alive" ask you to join us Saturday June 24th for a special benefit concert with Air Supply & Tessanne Chin for the children of Jamaica at Couples Sans Souci, Ocho Rios, Jamaica. All proceeds will go to the St. Ann's Bay Hospital Pediatric Ward. Gates open at 6:30 PM. Concert starts at 8pm.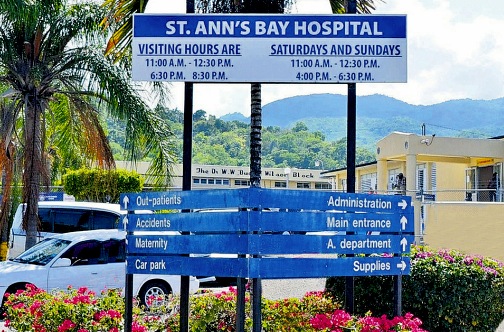 Benefit for the St Ann's Bay Hospital Pediatric Ward
"We want the hospital to offer the best possible health care," said Paul Issa, chairman of the Issa Trust Foundation, at a press conference in the hospital's conference room on Wednesday. "It's a worthy cause and a cause that we're committed to," he added.
Hopefully, the concert's result will be 28 new beds in the paediatric ward and four in the isolated area, each fully equipped with air, oxygen, suction, patient monitor, nebuliser and infusion pump. Also, bedside lighting, bedside chairs and fans will be provided for the young patients.
Bid on Memorabilia and other great prizes at our Silent Auction!
We're currently hosting an online auction in support of our upcoming For The Children Concert – An Evening with Air Supply & Tessanne Chin Now is the time to get your hands on an incredible item or experience whilst raising money and awareness for our incredible cause. To view all of the amazing auction items available, or to donate directly to our cause visit https://www.itf-auction.com. Thank you for supporting our cause.
Bid Now!
Thanks to Our Sponsors!